Home > Petition
Asking for your support for our Holy Mountain Kanmuri-dake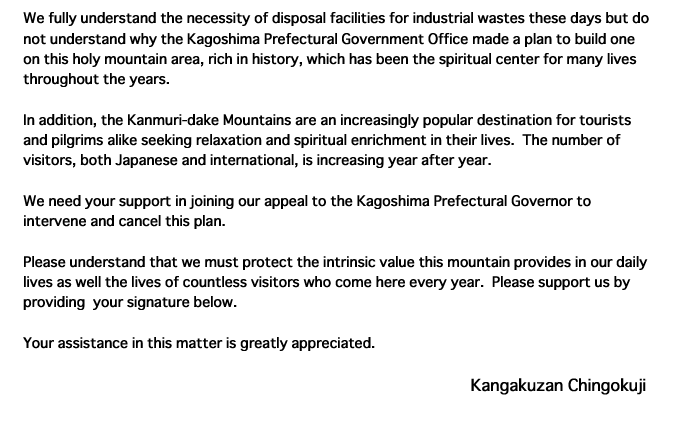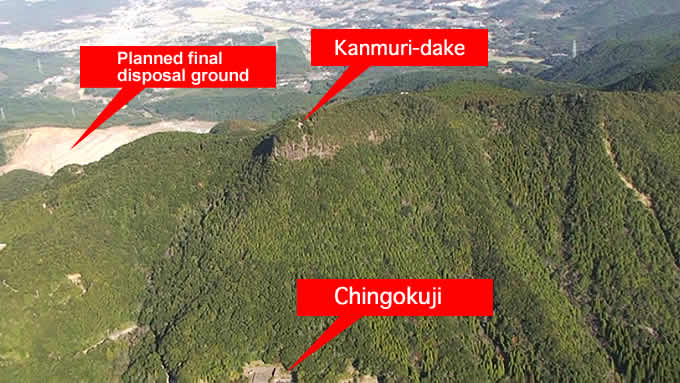 download the petition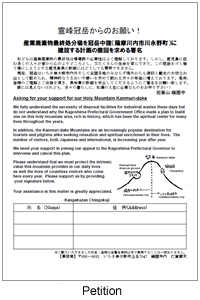 You can download the petition form in pdf format from this page. Please click the pdf icon to download the petition in pdf format. Print it out, sign it and mail it to the secretariat.

【Download】
The petition is in pdf format. Click this icon to open it.
If you use Internet Explorer, right click and choose save file.
 



【How to write the petition】
Please print your name and address on the form and sign it.

【Mailing address】
The Secretariat c/o
Chingokuji
7647 Kamimyo, Ichiki-Kushikino Shi, Kagoshima 896-0052, Japan
Attn: Mr. Zenyu Niga

Related information
Googlemap